Community Profile

Free Account
Created on 2010-09-02 04:03:02 (#564858), last updated 2017-04-16 (22 weeks ago)
16,255 comments received
2,119 Journal Entries, 5 Tags, 0 Memories, 2 Icons

About

Mini Bio
Welcome to the community for the Detroit Tigers. This is a place where Tiger fans can get together and talk about their favorite baseball team. We welcome any kind of talk on the Detroit Tigers.
Note: We don't have a lot of rules here, but with the recent success the Tigers have had, we have more people than ever posting here. To save people's friends pages, please post about games only in the official game posts. If you don't see one, please feel free to make one yourself. Any game-related post not in the OGP will be deleted. Thanks so much! Other than that, have fun talking Tigers baseball! Off-topic posts (posts that don't deal with the Tigers) are not allowed. This includes posts about other teams or players. There are other communities where you can post about general baseball news, such as
baseball
and
mlb
. If you absolutely must post about other teams/players, make it relevant to the Tigers. We
are
detroit_tigers
for a reason, ya know.
We hope you enjoy your stay at
detroit_tigers
!
The Detroit Tigers: 2006 American League Champions!


Pudge Rodriguez with the American League Trophy following the Tigers' ALCS Game 4 victory

Your official
detroit_tigers mascots
courtesy of
mrs_jackwhite and
korchiemama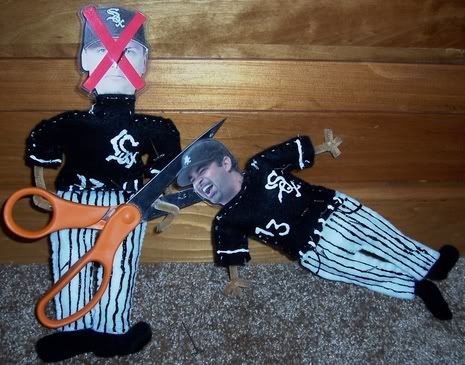 Have any questions? Feel free to contact your maintainers. One of us will almost always be online to answer your questions.
littlestclouds
: offspeed@livejournal.com
edgeoflovely
: beckla30@comcast.com
remindmeofthe
: catslash33@gmail.com

Connect
1935,
1945
,
1968
,
1984
, al kaline, alan trammell,
american league
, american league central,
baseball
, bobby seay, brandon inge, carlos guillen, central division, charlie gehringer,
comerica park
,
curtis granderson
, dan dickerson, dave dombrowski, denny bautista,
detroit
,
detroit tigers
, dontrelle willis, edgar renteria, ernie harwell, fernando rodney, gary sheffield, hang greenberg, ivan rodriguez, jack morris, jacque jones,
jason grilli
,
jeremy bonderman
, jim leyland, jim price, joel zumaya,
justin verlander
,
kenny rogers
, kirk gibson,
magglio ordonez
, marcus thames, mario impemba, mark fidrych, max scherzer, mickey lolich, miguel cabrera, mike ilitch, nate robertson, placido polanco, ramon santiago, rod allen, ryan raburn, sparky anderson, tiger stadium,
tigers
, todd jones,
ty cobb
, vance wilson, willie horton, zach miner
Administrators

Linking
To link to this user, copy this code:
On Dreamwidth:
Elsewhere: